Hidden Blessings: Midlife Crisis as a Spiritual Awakening

Could you be going through a midlife crisis?
Are you in your 40s-50s or early 60s? Have you been brought up short by changes in your life? Has an important relationship ended, have you gotten get laid off from your job, or have you – or someone close to you – gotten sick?
Or have the signs of aging, a decline in ambition and a nagging feeling that you are just going through the motions making you wonder what life is all about?
When we confront life obstacles like these in our 20s, 30s, or early 40s, we do whatever we need to do to get back in the race and back up to our prior speed of life.
But in our late 40s and after, when we hit these same obstacles – against the backdrop that time is running out – we are beginning a shift in our state of consciousness from our time-since-birth to our time-left-to-live.
In these middle years, if we can allow these experiences to turn our attention to a deeper reality, we will discover that below the roles we play in our lives lies a deeper part of ourselves.
We can think of this deeper part as a priceless pearl.
Up until midlife, this seed possibility lies buried under the obligations of our first half of life to fulfill the social contract: to be good citizens, have families, go to work and contribute to the building of society.
Our task in the second half of life – starting at midlife – is to uncover this priceless pearl and take the necessary steps to release it from its shell. Our task is to be who we were born to be: unique expressions of our deepest selves.
But how do we do that?
Media-driven stereotypes suggest that we should get radical, numb ourselves, or do whatever we can to turn back the hands of time.
In fact, popular media's top three recommendations for those facing midlife are: Increase your exercise, eat a balanced diet, get plenty of rest.
Do you think those three suggestions are going to help you become who you were born to be?
Though it might not feel like it, at midlife you have a profound opportunity for transformation and the blossoming into who you were born to be, free from whatever has encumbered you during the first half of your adult life. The so-called "midlife crisis" is not the end of our lives. It heralds the spiritual awakening the can come at the end of our first adult life ushering us into a second, one that transcends all prior expectations and imaginings.
Hidden Blessings reveals a new map for discovering and embracing our authentic selves, an indestructible foundation from which a new life agenda – for growth, purpose, and meaning – will take shape. At this stage of life our soul asks – or demands – that we live larger lives by repeatedly showing us that…
…at midlife our story is only half told.
"I feel compelled to write you and profoundly thank you for your book Hidden Blessings. Every single paragraph puts into words what I have not been able to articulate. I feel like you have written this book only for me!! Clearly, this isn't the case as I see the same look on my friends and peers faces. One of "What the hell is happening?" I felt like I was crazy and now I see that I am not. Just been in the down under. I have not even finished the whole book. But I steal away any moments I can to sit with it. I will promptly re-read it upon reaching the last page. I think it's gonna take a few times!!! I'm beginning to see there might be a way out of this …..not fully yet but thank you for the tools with which to put my life back together! I've been reading sections out loud to my husband as your words are exactly what I think and feel! My heart thanks you, my soul thanks you."
– Jill Passarella, Ft. Myers, Florida
Product Details
Paperback:278 pages
Publisher: Sacred River Press.; 1 edition (February 25, 2017)
Language: English
ISBN-10: 0998293520
ISBN-13: 978-0998293523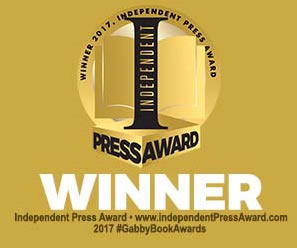 2017 Independent Press Award WINNER in the category of SPIRITUAL SELF HELP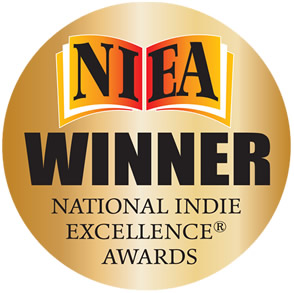 Winner in the 11th Annual National Indie Excellence Awards for PERSONAL GROWTH. "Your book truly embodies the excellence that this award was created to celebrate, and we salute you and your fine work."

"The best book on midlife I've ever reviewed."
– Patricia Holt, former book review editor with the San Francisco Chronicle
Author Endorsements
"In the middle of our lives, there is a 'dark wood,' as Dante named it, where each of us must lose our way. The luckiest among us find a guide like Jett Psaris who offers not only an exquisite map, but a profound companionship along the way."
– Kim Rosen, author of Saved by a Poem: The Transformative Power of Words

"Many people spend half their life climbing the ladder of success, only to find that the ladder was leaning against the wrong wall. What then? Jett Psaris's Hidden Blessings will help anyone find purpose, meaning, and fulfillment in life's second half – the right ladder against the right wall."
–Larry Dossey, MD, author of Pray is Good Medicine and ONE MIND

"Jett Psaris has gifted us with a wise and sensitive book. Crafted from years of work and her own passage through midlife, this book offers guidance during times of great uncertainty. In a culture that rigorously clings to images of youth and strength, the midlife passage—riddled as it is with challenges, loss and confusion—can feel daunting. Hidden Blessings offers perspectives and practices that ripen our inner lives and prepares us to cross the thresholds into our wider and wilder sense of identity. Without formulaic prescriptions, Psaris invites us to do the hard work of meeting the ordeals of midlife, thereby allowing a deeper source of knowing to come forward and shape our emerging lives.
This is a generous book, suffused with wisdom and an unmistakable kindness that touches the soul. This will be a gift to many."
–Francis Weller, author of The Wild Edge of Sorrow