Jett Psaris and Marlena S. Lyons, Co-founders of the Conscious Living Center
Since 1990, the Conscious Living Center, located in the San Francisco Bay Area, has been offering seminars and retreats to guide couples and individuals in cultivating the capacity for experiencing undefended love – with oneself as well as others.
Marlena has been in private practice specializing in relationship issues since 1979. Jett came to the field of psycho-spiritual work in 1988, after a decade in business as an executive in several high-profile companies.
Through their work together, they have gone beyond researching the reasons why people have failed to create exceptional relationships and have developed a unique approach to accelerate personal and relationship development to allow individuals to connect with themselves and each other in an undefended and open way.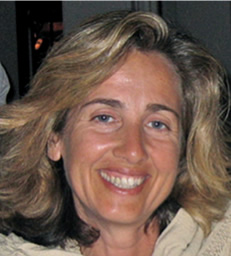 Jett Psaris was born in New Jersey and was encouraged from an early age to pursue a career in business. After completing her undergraduate degree at Georgetown University, she moved to the west coast to seek her fortune. She joined a startup company, Osborne Computer Corporation, leading its sales and marketing efforts from a negative cash flow to over one hundred million dollars in a little less than two years. During this time Jett was interviewed on 60 Minutes and by many of the major network stations. Six months after leaving Osborne, while starting her own company, Osborne filed Chapter 13: In one short month, Jett's net worth went from over twelve million dollars to a negative half million. She was 27 years old. While scrambling for several years to pay off her debts, Jett completed an MBA at Pepperdine University, she helped start a number of successful companies and worked for venture capitalists as a turnaround expert. At the age of 32, exhausted, discouraged and free of debt, she took a year off to examine what had led her to lose everything she had worked so hard to create.
In the process of painstakingly questioning each and every belief she held to be true, Jett discovered an inner world, vast and unexplored, and set out to chart this unknown territory. As part of this process she completed a self-study Ph.D. in Psychology from Summit University of Louisiana, and joined forces with Marlena Lyons, offering workshops and seminars to other seekers on the path of self-knowledge. The maps contained within Undefended Love are those of a faithful cartographer, struggling to understand the steps to living an emotionally liberated life, within herself and with another. They also reflect twenty-five years working with individuals, couples and groups of people committed to living and loving in an unconditioned and undefended way.
Please phone 510.777.9998 or email jett@undefendedlove.com to discuss scheduling a session.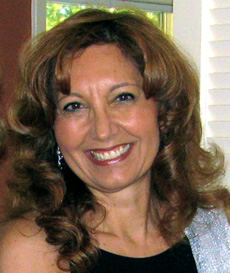 Marlena Lyons was born in Cairo, Egypt, of French-Egyptian descent, and lived there until the age of eleven when the political climate no longer favored those of European descent. As her extended family scattered to Western Europe and Canada — and her immediate family emigrated to the United States — she felt her community shatter. Arriving in America from another country, she was seen as exotic but "foreign." Her sense of being different produced a feeling of being special but not belonging. She was a girl with two countries, but no home.
Her early attraction to psychology came out of her desire to repair the splintered world of her childhood — to return to a sense of wholeness and union. Since she could not live with her people, she had to find the strength to be herself among strangers. Ultimately she learned that in discovering herself she felt at home everywhere.
In the course of her self-exploration, she completed a Masters degree (from San Jose State University) and Ph.D. (from Sierra University) in Clinical Psychology. In private practice since 1979, Marlena has helped individuals and couples see the difficulties of their lives as rites of passage, initiating them into ever deeper layers of their being. Through groups, workshops and writing, she has taken this message to a broader audience. The goal of her life's work has been to guide others to discover their inner resources and to recover the joy and innocence that has been covered up or overlooked — she helps them fulfill the promise of finally coming home.
Please phone 510.777.9889 or email marlena@undefendedlove.com to discuss scheduling a session.
Nautilus Award Nominee
Nominated as a finalist for the NAPRA's prestigious Nautilus Award in the category of "psychology and consciousness." The Nautilus Awards recognize books which have made a distinguished contribution to conscious living and positive social change.
Author Endorsements
"The great wisdom traditions tell us, paradoxically, that only when we love ourselves do we truly find who we are. In relationships, this means lowering our defenses and barriers, ceasing to defend who we think we are and what we think we need. Psaris and Lyons reveal this insight skillfully and gently. This lesson is crucial in our narcissistic age, where love seems to elude so many."
~ Larry Dossey, M.D., Reinventing Medicine and Healing Words
"An inspiring and practical approach to lasting, loving relationships. The writing is crisp, the message clear, the effect profound."
~ Jennifer and John Welwood, Journey of the Heart and Love and Awakening
"I immediately found myself underlining ideas on almost every page. Psaris and Lyons' methods make so much sense; this book shows exactly how to use our biggest difficulties as the keys to becoming more deeply authentic, in love, and happily committed. A major achievement!"
~ Carol Adrienne, The Purpose of Your life The Celestine Prophesy: An Experiential Guide